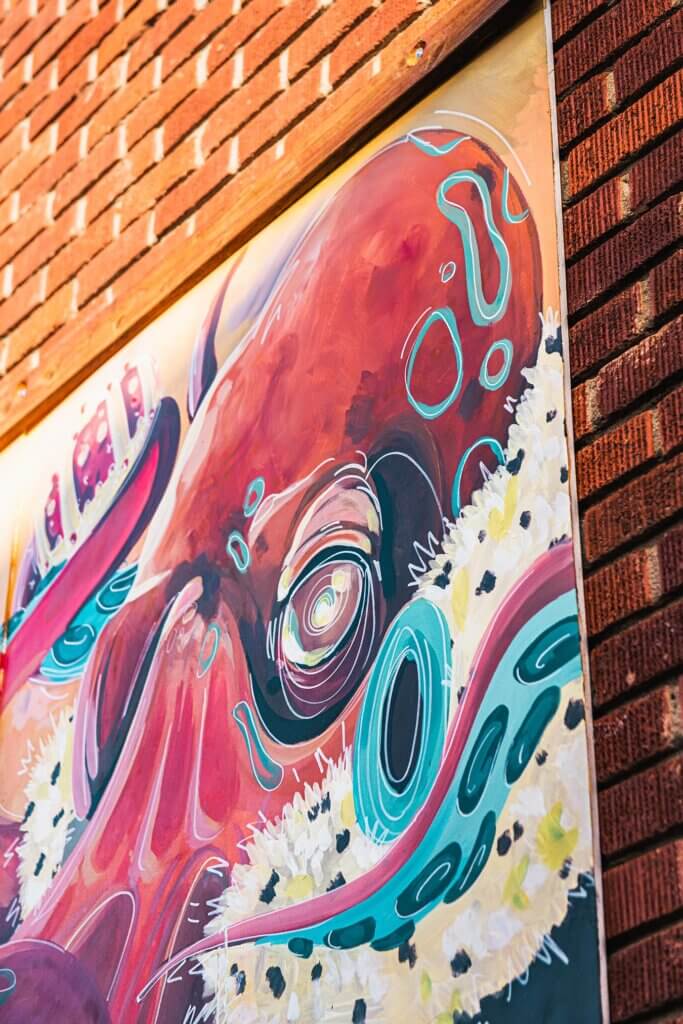 We believe that art should be for all and by all. Our team of volunteers engages with local artists and Downtown Escondido property owners, providing both public art and outdoor gallery spaces for the enjoyment of residents and visitors of Escondido alike.
Will you be part of the movement?
5 PM Saturday October 9, 2021
In the alley south of Grand Avenue between Broadway and Maple.
Phase 3 is in the works with ten more murals from local artists hung along a historic 350-foot brick wall. The new murals will be unveiled on October 9th, amounting to a total of 33 murals.
Live entertainment. Free and open to all. Food & drinks available for purchase.
We've been working hard all year bringing 33 murals to Downtown Escondido, with our 2021 season centering on the alley south of Grand Avenue between Broadway and Maple Street.
Come visit us and make an afternoon out of it, enjoying not only the murals but our wonderful restaurants, breweries, and shops along Grand Avenue!
Know any Downtown Escondido property owners with wallspace that would make for a perfect outdoor gallery? We're currently evaluating potential sites for our 2022 mural season and would love for interested property owners to email our site coordination team at art@escoalleyart.com.
Kazuaki Uehara was born on the Ishigaki Island of Okinawa, Japan, and moved to Tokyo as a young child. He immigrated to the United States after finishing high school, finding his first employment in the USA at a Japanese restaurant. After 20 years in the restaurant industry, Kazu pivoted to his career as an artist, initially starting with portrait sketches of Disneyland visitors and gradually transitioning into oil, pastel, and charcoal work.
Kazu believes that the pursuit of truth is a fundamental purpose in life, and this philosophy is expressed in his painting, especially in how he seeks to truthfully represent his portrait subjects.
Kazu is a member of the Portrait Society of America and the San Diego Portrait Society and has been the recipient of many awards for his artwork.
Without our wonderful artists, Esco Alley Art wouldn't exist. Apply today for our next round of mural funding. We do our best to get back to our applicants within a few weeks about mural placements for our upcoming phases.
Escondido is for artists.